INDIANA JONES V & JURASSIC PARK 4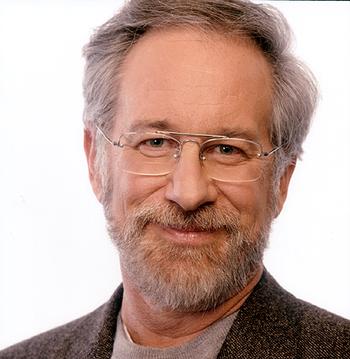 Steven Spielberg
In an Empire interview with The Adventures of Tintin and War Horse director Steven Spielberg, talk turned to whether we'll see Jurassic Park 4 and Indiana Jones 5 any time soon.
About Jurassic Park 4, he said, "The screenplay is being written right now by Mark Protosevich. I'm hoping that will come out in the next couple of years. We have a good story. We have a better story for four than we had for three..."
Good news for Jurassic Park 4 but what about Indiana Jones V?
"You have to ask George Lucas. George is in charge of breaking the stories. He's done it on all four movies. Whether I like the stories or not, George has broken all the stories," he said, adding, "He is working on Indy V. We haven't gone to screenplay yet, but he's working on the story. I'll leave it to George to come up with a good story."
He also addressed some of the criticism of Indiana Jones and the Kingdom of the Crystal Skull, "I sympathise with people who didn't like the MacGuffin because I never liked the MacGuffin, he explained. "George and I had big arguments about the MacGuffin. I didn't want these things to be either aliens or inter-dimensional beings. But I am loyal to my best friend. When he writes a story he believes in - even if I don't believe in it - I'm going to shoot the movie the way George envisaged it."