ARONOFSKY HAS TO GIVE HIS BLACK SWAN SOME XOXO
Darren Aronofsky might not be directing this film, since he is trying to build Noah's Ark, but he is producing

XOXO

, from a screenplay by his

Black Swan

writer Mark Heyman. Lionsgate have just picked up the rights.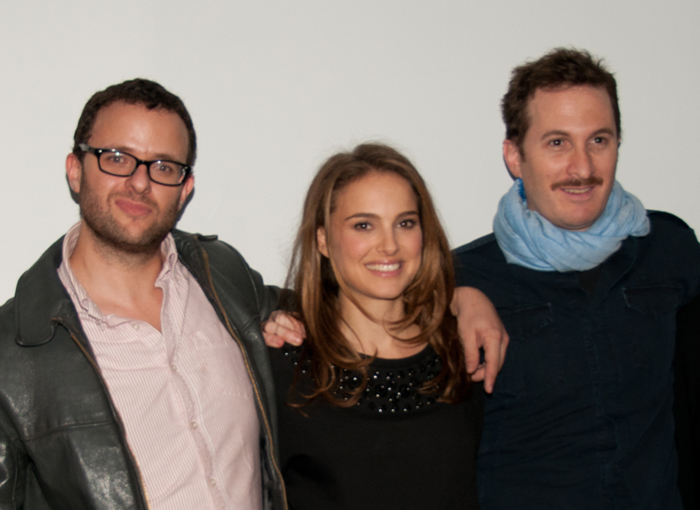 Mark Heyman, Natalie Portman & Darren Aronofsky
XOXO
("Kiss Hug Kiss Hug") is a high-concept piece based around a Facebook stalker. All involved are admirably up-front about its being "

Fatal Attraction

for the social networking age". It involves an up-and-coming city type with a perfectly nice fiancée, who nevertheless enjoys a bit of online flirting with people he meets on the interweb. As you might suspect, one of these online dalliances starts to go rather wrong.
Now except for his friend Mark Heyman, you might be wondering what attracted Aronofsky to the project, but Variety are describing some technical gimmicks that might explain his interest.

XOXO

will make use of "streaming video and other social media platforms, as well as stylized visual sequences" to tell its tale.
What does that mean for the film, is really anyone's guess, so why don't you try your hand at guessing and let us know what you think is up with this film.
XOXO
is a while away from production, with no director yet attached